Can't make it to McMinnville?  Order some of these special items online.
Feel free to call or e-mail and request other products you've seen in the shop or on the Gift Shop web page.  We'll ship if we have it in stock!
The Longest Raid of the Civil War
00000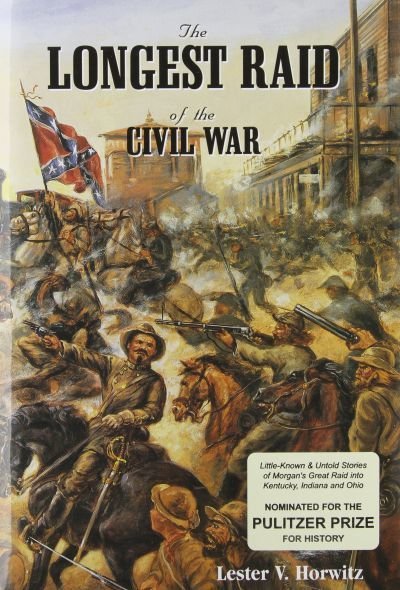 This account of Gen. John Hunt Morgan's 1863 raid behind Union lines during the Civil War reads like a novel, but it is well-researched non-fiction that was nominated for the Pulitizer Prize in History. Morgan planned the raid during his three-month "honeymoon" with his new bride Mattie in McMinnville, Tenn. Their stay in McMinnville is the basis for Falcon Rest's group tour show, "The Honeymoon Ball of Gen. John Hunt Morgan."
By Lester Horwitz, of Ohio. Autographed by the author.
456 pages, hardback.
Shipping is for two-day mail. To save on shipping, request media mail rate, ~$4.00. Delivery time varies. Shipping charges may be combined for multiple items.