Can't make it to McMinnville?  Order some of these special items online.
Feel free to call or e-mail and request other products you've seen in the shop or on the Gift Shop web page.  We'll ship if we have it in stock!
Images of America: McMinnville
00003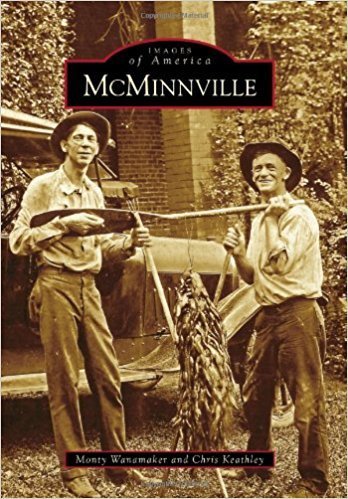 Photographic history of McMinnville, Tenn., home of Falcon Rest Mansion & Gardens. Written as a followup to and expansion of the highly successful Warren County book by the same authors.
By the the late Monty Wanamaker and Chris Keathley of McMinnville's Southern Museum and Galleries of Photography, History and Culture.
128 pages, paperback.
Shipping is for three-day priority mail. To save on shipping, request media mail rate, ~$4.00. Delivery time varies. Shipping charges may be combined for multiple items.